GRAND MARCHÉ

COL-FAX ENTERPRISES
Welcome to Grand Marché Col-Fax in Laval.
Supermarket, Super Concept, Open to the public! Come visit us in store to view our many products at great prices since 1997. Specialized in meat, poultry, seafood, delicatessen, vegetables, Mediterranean specialties and many more. Food supplier for restaurants, hotels, institutions, daycares within Québec.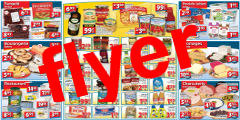 Meats
Your butcher for specialized and traditional cuts of your choice. You can find beef, veal, lamb and goat, pork and fish.
Chicken
A full selection of chicken and boneless chicken breast specialized for homes and businesses. Always at the right price!
Bakery
A variety of cakes and pastries for your home at incomparable prices. You can find fresh bread daily.
Delicatessen
Personalized service. Specialty Greek tzatziki and feta. A large selection of local cheeses as well as imported from Europe. A wide variety of kalamata olives. Always available to serve your favorite cold cuts.
Mediterranean Specialties and Local products
Extra virgin olive oil is most important for the kitchen and your health. Greece produces the best qualtiy of extra virgin olive oil. We are importers of greek olive oil and kalamata olives.